Felicitas then gave us her very interesting and very emotional talk which touched all of us. The first contact with Rotary was when Felicitas was 12 years old and this tradition has continued to date. She married shortly after leaving school and had 2 sons. Felicitas trained as a non-medical practioner and had her own practice for 20 years. In 2017 Felicitas moved to Mallorca and joined RCCI and to quote: "Voila, here I am"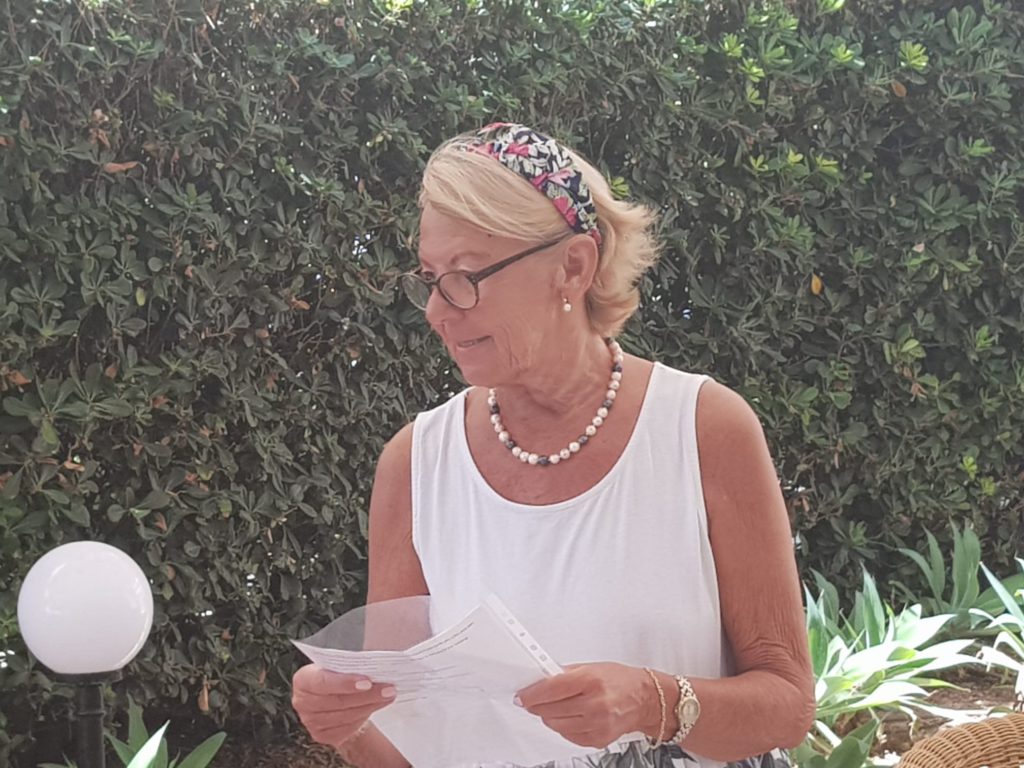 Felicitas
Karsten Weiser, a guest from Rotary Club Dortmund, then gave a short talk. He joined Rotary in 2002, the 5th Club in Dortmund which was the only club to allow women to participat.They also have members only up to the age of 50. John mentioned at this point ( and to much laughter) that our club, RCCI, is dominated by women and most of us are over 60!
Karsten Weiser
Josef Ruschoff ,a guest, was first introduced to our club by Elke Helbig. He enjoys the atmosphere of our club very much. He will happily be retiring in August so we willsee much more of both he and his wife.
Josef Ruschoff
Mirella then gave a spontaneous and very amusing talk about her life. Born to an Italian mother and Swiss father she finished her schooling in Switzerland and worked an apprenticeship in a construction company. Thereafter Mirella studied a BSC at University and worked as an auditor and then for the EU commission in Brussels, UK and Germany.
Gerdi
Mentioned that in September more or less 20 Austrians will be visiting Mallorca and our club which is important for the development of the inter-club twinning between RC Vienna International and RCCI