WE ARE VERY HAPPY TO SHARE SOME VERY SPECIAL NEWS WITH YOU: THE ROTARY CLUB CALVIÀ INTERNATIONAL PRESENTS ITS FIRST OWN WINE COLLECTION: EDICION LIMITADA 2020
OUR PROMISE:
Best price performance ratio
Fine island wines refined with masterful works as labels from the pen of the island artist and member of our club, Hugo Soto Fraga. A combination of art and enjoyment in a strictly limited edition.
Recommended by wine experts
Craft with passion and tradition.
The Rotary Club's wines are handcrafted, ecologically conscious and with a love of detail. We started to compose "other" wines – no mainstream – no mass-produced goods. We have carefully selected old types of wine in order to refine them in combination with the Mallorcan sun.
We hope you enjoy enjoying our wines!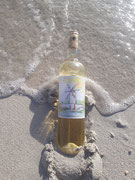 Perfect combination
H You ols, the Majorcan sunshine home …
… and enjoy this wine selection to the full. You participate in the charity projects of the Rotary Club Calvià International. With every bottle of wine you help needy families, especially their children, to get through these difficult times
Visit: https://www.rotarywine.es/